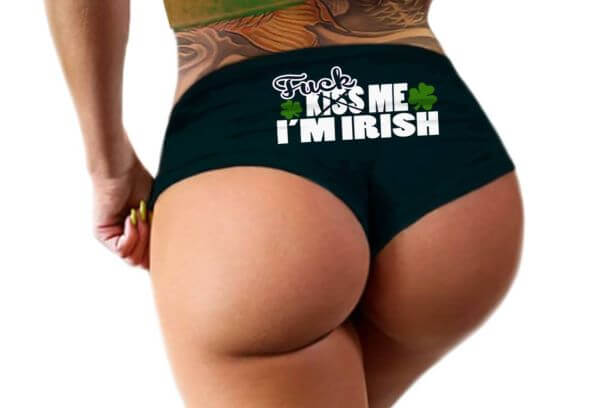 St Patricks Day is one of our favourite times of year…….and the sexy ladies of Montecito are definitely the pot of gold at the end of the rainbow!!!!With 8 stunning playmates on every shift across the weekend…..we have your every desire covered. Khalisi, Shanelle, Emily, Blake, Vixen, Oksana, Skye, Bree & Sophie are just a few of the beauties you can catch between 4pm and 8am tonight! All highly skilled, open-minded and sexually charged….your experience with one of Brisbane's finest in house escorts will be nothing short of heart-stopping.
Some Friday fun facts for you surrounding St Patricks Day………
According to Pornhub…..searches for "Leprechaun porn" increased by approximately 2000% on March 17 2019
Sales of popular erotic fiction themed around St Patricks Day spikes the beginning of March, including the bestselling "The Horny Leprechaun" by Nikita King.
According to a sexual wellbeing survey carried out by Durex, the Irish are amongst the top most "adventurous lovers" in the world. They also use more lubricants than Germans, rank number 3 in the world for use of vibration rings and surprisingly, use more sex toys than the French.
In 2015 The Irish Times released the results from its own sex survey and found that 27% of Irish people have masturbated via webcam.40% of all Irish couples watch porn together, 38% of Irish people masturbate multiple times in a week and a quarter of all sexually active Irish couples engage in BDSM.
To round up our "educational" message…..here is the Irish take on a couple of the most requested sexual positions at Montecito:
The Blarney Stone: essentially when you visit County Cork in Ireland to kiss the Blarney Stone you have to lie down and lean backwards until close enough to kiss the stone. Replace the stone with your partner standing over you……kiss the stone and see your wishes granted…
The Shamrock Shake: this is simply a St Patricks Day take on the ever popular reverse cowgirl position….giving your partner a great view of that pot of gold at the end of the rainbow.
XXX