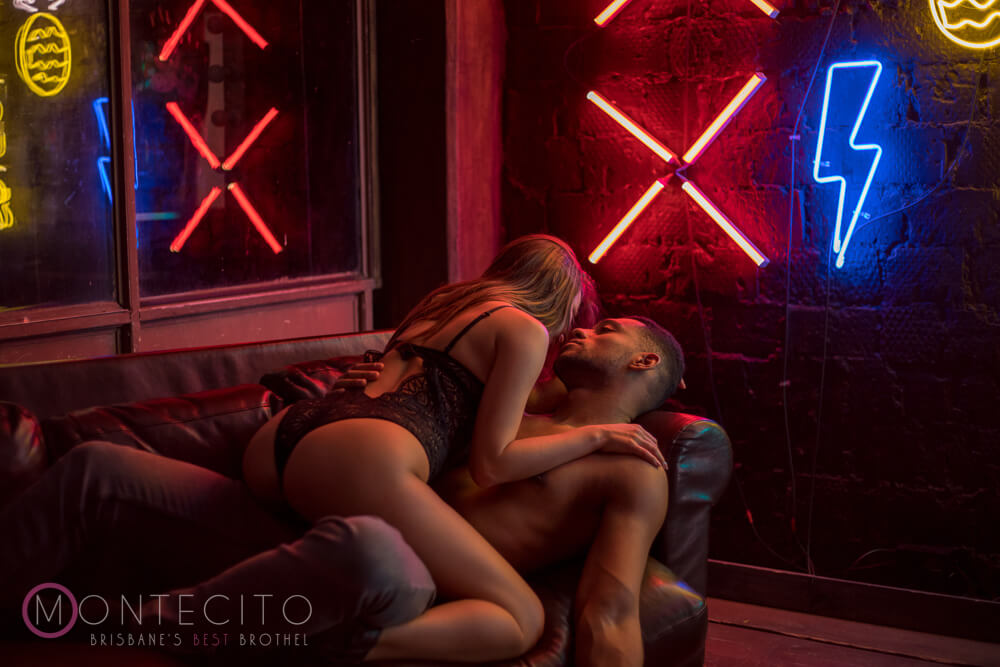 Disclaimer: This blog is for entertainment purposes only and content is not indicative of any services offered at Montecito.
Do you love to get kinky in the bedroom? Or have you always fantasised about being someone else behind closed doors? Not quite sure how to express your most secret fetishes and kinks? Our in-house escorts love any opportunity to role play….and more….! Cast your wandering eyes over these possible sexual scenarios….then come in and enjoy exploring your alter-ego…….
Bisexual threesomes………. There are moments when you need to be completely fulfilled, teased, kissed and caressed….and sometimes one woman is just not enough! You can expect an energetic and erotic time with two (or more!) of our ladies who LOVE to play with each other! You may watch, or allow them to include you in a sensual mènage -a-trois like you have never experienced before. Decide between the erotic, selfish eroticism of watching two stunning ladies play together or having two beauties totally focused on you. Just tell us what you enjoy and we will set up your fantasy threesome! Spoil yourself in the most delicious way….you deserve it!
Lesbian experience…….. Some of our gorgeous ladies enjoy meeting female clients for a lesbian experience. For many women, experiencing an intimate, sexual encounter with another woman is something they have always been curious about, but haven't had the confidence to turn into reality. Ignite that curiosity and indulge in a blissful, intimate experience in a safe, welcoming and very naughty environment.
Dominant/Submissive……… We find pleasure in our minds as well as our body, and a number of sexual fantasies combine both. Delve into domination and submission and combine the sensual and erotic. Join our highly trained in-house escorts on a decadent journey into the forbidden world of fantasy where your imagination is the only limit. According to a 2018 Maxim article titled "These are America's most popular sexual fantasies" nearly 50% of adults have kinky desires and fantasies including "spanking, biting and whipping" (i.e mild pain) and nearly 66% of surveyed participants in Lehmiller's book "Tell Me What You Want" had submissive fantasies, suggesting that the desire to give up dominance in sexual activity is far more prevalent than taking control. In fact, according to the same survey, "BDSM is the second most popular kink in America".
Sexy roleplay…….. Sexual role play scenarios have been around as long as people have been able to use their imaginations. These are often based on long-cherished fantasies, encounters that feature erotic storylines and fictional personalities….all equalling lots of erotic fun. The art of role-play can enhance sexual intimacy and help you explore your darker erotic proclivities…..and our ladies are more than happy to provide pleasure in the most unique and imaginative ways.
Examples include, but aren't limited to:
Secretary and Boss
Stewardess and Pilot
French Maid
Schoolgirl and Teacher
Housewife and Handyman
Cheating Housewife
And so many more……
Pornstar Experience…….. The majority of people watch porn at least once a week, so it's no wonder that many fantasize about having an experience similar to what is portrayed in many porn movies. Your pornstar booking may include more active and adventurous positions, load moaning, light spanking, dirty talk, hair pulling, toys and naughty outfits. So, if you are into more uninhibited, rough and active porn-style sex….come in and discuss your needs with one of our in-house escorts.
Tantric Experience………… Tantric sex is said to increase intimacy and create a mind-body connection that can lead to powerful orgasms. It is a slow and relaxing experience where a deep intimacy is reached as you take the time to touch, kiss and erotically explore one another bodies. By prolonging the process and allowing the sexual energy to build, you find yourself led into a mind-blowing orgasm that you will feel throughout your entire body. Tantric sex is a timeless experience from relaxation to ecstasy.
References: Yenisey, Z. (2018, Sep 7). These are America's most popular sexual fantasies. Retrieved from https://www.maxim.com/.amp/maxim-man/most-popular-kinks-in-america-2018-9