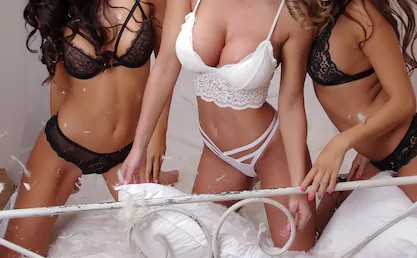 Hey Boys……its been a hive of activity here at Montecito and we have had a number of new playmates come join us! So drop on by and give a massive welcome to……
CARMEN….a sexy, passionate kiwi with long dark hair, velvety olive skin and a slender physique combined with an elegant welcoming personality.
KAMILA…..this Czech beauty with endless legs and model looks could easily have just stepped off a catwalk. With her open and adventurous manner this stunner will quickly have you enthralled.
KIMBA….a fiery red-head with a friendly girl next door persona…..this stunner has long legs, dynamite curves and soft pale skin. Dont miss out on spending time with this gorgeous playmate before she heads south.
Welcome back…AMBER….this popular playmate is back from vacation and raring to go…..definitely a must see….with an out of this world booty and banging body…this dark skinned, raven haired beauty is one of Montecito's most requested….come show AMBER how much she has been missed.
XXX