Premises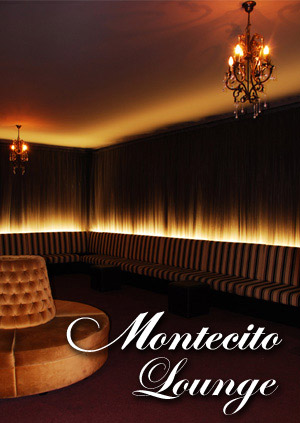 Montecito, Brisbane's premier Bordello has the highest class premises for you to enjoy your time with our ladies.
Montecito Lounge
Montecito takes pride in the lavish styling and modern amenities provided in every room. All our rooms are equipped with freshly pressed & washed linen, toiletries and shower & toilet facilities. Our rooms are also equipped with heated jacuzzis in which our ladies are very happy to turn on and lather up with you!
Please have a tour around our appointed rooms and we hope that you find the lady of your dreams to indulge in the Montecito experience.
Moulin Rouge
The first of our rooms oozes sensuality, sexiness and section with rich red walls, gold bed covers and an exotic past century four poster bed.  Take mademoiselle to the Moulin rouge styled boudoir for a night of sensual pleasures – don't miss out on this mysterious and exotic adventure.
Garden of Eden
Indulgence, pampering, pleasure, enjoyment and delight – if you wish to feel like a king, come in and have an Arabian night with your choice of lovely ladies from the sexy harem.  Our ladies are sure to please and satisfy in this room decorated similar to that of an Arabian palace.  Be swept away by the pleasure that will be provided to you.
Octopussy
Come and play in the aquamarine decorated ocean room.  Decorated in the playful light colours of blue, green and white, this modern room is designed for the young at heart who is ready for a good time.  Our ladies are ready to play – are you?
Safari Nights
A sense of Africa sweeps through your mind when entering this room.  Relax on the softness of tiger print and indulge in the refreshing savannah spa.  This is the place to let all your inhibitions run wild as you frolic with one of our wild pussycats.  Release the animal in you on an adventurous safari night.
Arabian Nights
This room provides feelings of relaxation, tranquility and peace away from the hustle and bustle of everyday work.  A grand rock wall feature sets the mood and makes you feel as though you are in a different world.  Escape from all your stresses and worries.