A Day in the Life of Reina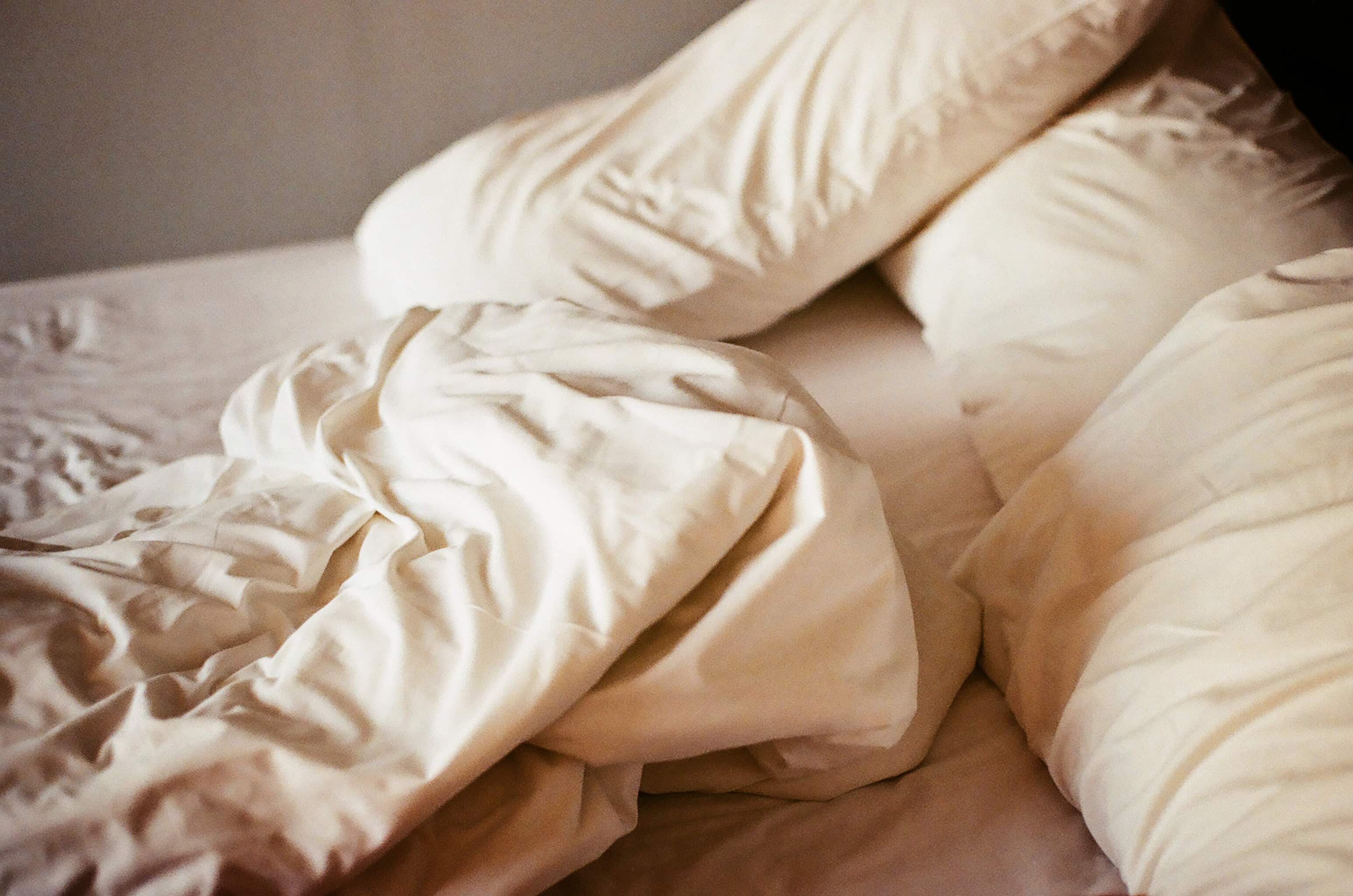 The first thing that gets you when you step in the back door is the smell; fabric softener and a hint of muskiness. I walk past the bundles of clean, folded laundry packs, the ones that will make their way onto bed after bed as the day and night rolls on, down the dim lit hallway past the "bedrooms" and into the "girls room".
"At any time of the day or night there might be moans coming from one of these 5 rooms as men and women get their fill of pleasure."
I'm not made up the first time I walk that hallway for the shift, just comfy. The ritual of "putting my face on" helps me get into character for the day and the "girls room" is where this happens. A small, lounge like room with a large connecting kitchen and bathroom. The bathroom filled with mirrors and makeup, shoes and everything else we need to make ourselves into whatever you want us to be.
I put my make-up on, darker than I'd normally wear it – foundation, powder, bronzer, blush, eyeliner in the darkest black and lashes to match. The transformation into Reina has begun. Hair is next, brushing and curling it into a sexy blonde mane ready to be flicked, caressed, and maybe even pulled. Choosing my lingerie happens when the transformation is complete. I always bring 5 pairs and pick my mood carefully. What do I want to be today? Sexy minx, girl next door, flirty and fun… Reina can be whoever she wants to inside these walls. Today I choose to be playful and don purple and black lace.
Now I'm ready.
I wish I could say it's go, go, go from then but like any service provider I have my busy days and I have my quiet ones too. Lucky for me, the quiet days provide a chance to relax, watch a movie, catch up on "work" or study, read or chat to the other girls.
But when it's busy, it's busy. And it's a whole lot of fun.
Today, it's a Friday night. My shift kicks off at 4pm and by 5:30pm the first man of the night comes in. He's well dressed, clean shaven, South American perhaps, and he sits in the dim lit waiting room, legs apart and smile on his face as girl after girl introduces herself to him. Then it's my turn.
"Hi, Im Reina" he looks me up and down and makes a face that lets me know he likes what he sees. So I take his hand, take a seat and look deep into his eyes as I ask him what type of night he's after. He smirks as he tells me he wants to have fun… with me. He books, I lead him to the room with the mirrors (my favourite) and close the door.
In Qld, all ladies must conduct a health check before the man takes a shower and with this out the way, the fun can begin.
My man takes his place on the bed, face down at first as my hands slide all over his body in a sensual massage. And well, you can guess what happens next… 🙂 As we finish, a sound of relief escapes his lips and he smiles at me. I smile back. I know he's had fun, he feels good and he will be back one day for more. And next time, I might just give him a little more… I do like to take care of my regulars after all.
With one client down and more to come, I shower, remake my face into perfection and prepare for my next man.
Interested in meeting Reina and finding out what she can do for you? Check our roster page to find out when she's next in and pay her a visit – she'd love you to come and see her!